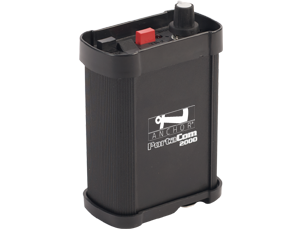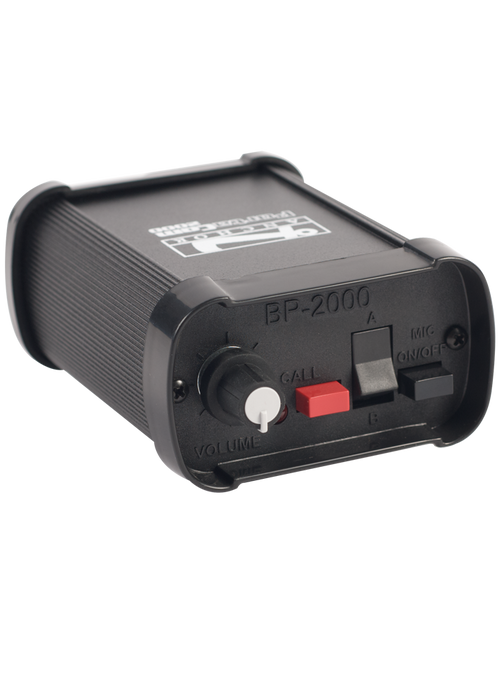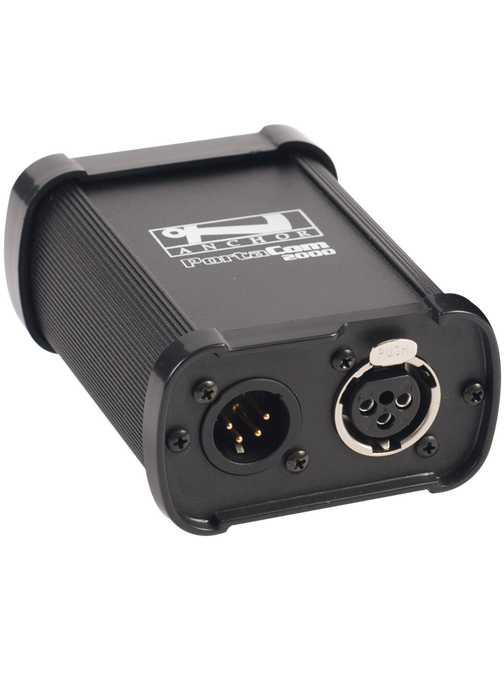 BP-2000 | PortaCom belt pack
The BP-2000 is a lightweight belt pack that is made up of a combination of durable metal and plastic. With the attached belt clip, it comfortably sits on your waist band or pocket. It is used with the Anchor Audio PortaCom wired intercom system. 

FEATURES:
Headset volume control
Call button
A/B channel selection
Mic on/off button
The BP-2000 has a heavy-duty 4-pin XLR connector for use with a headset such as the:
H-2000 

- Dual Muff Intercom Headset

H-2000S 

- Single Muff Intercom Headset
It also includes a heavy-duty 3-pin XLR connector for use with the XLR cables that connect the beltpack to the base station. Anchor Audio offers the following XLR cables for the PortaCom:
The BP-2000 has a two year warranty.