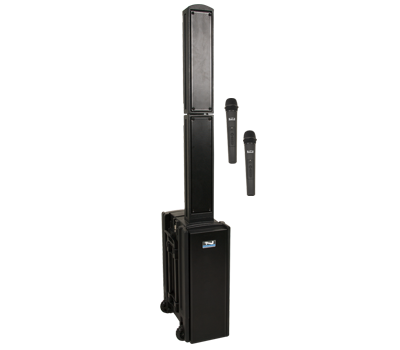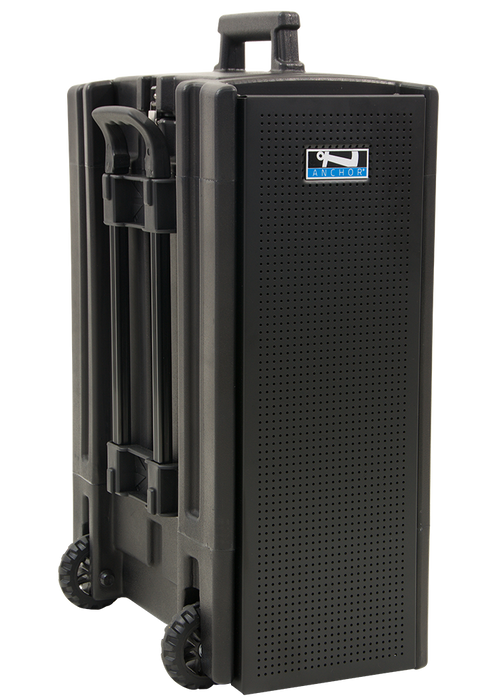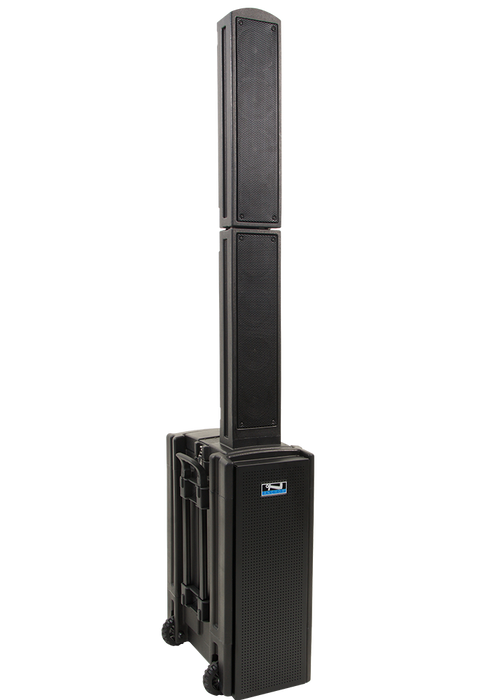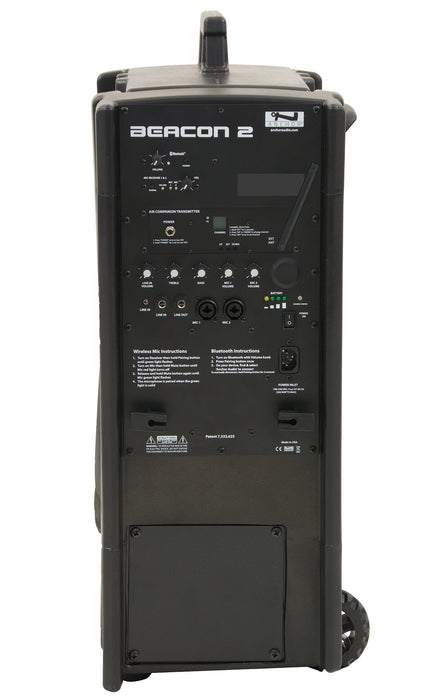 BEACON SYSTEM X2 | Beacon Dual X Package *SAVE10 coupon eligible
The Beacon System X2 includes the BEA2-XU2 speaker with bluetooth, AIR TRANSMITTER & 2 wireless mic receivers along with your choice of two wireless microphones.

WIRELESS MICROPHONE OPTIONS:
Wireless Handheld Microphone (WH-LINK)
Wireless Hands-Free Belt Pack (WB-LINK) with choice of a Lapel Microphone, a Headband Microphone or a Collar Microphone 
For more microphone options, contact us today.
FEATURES:
Reaches crowds up to 2,500+
120 dB of clear sound
150W AC / 125W DC mode
Connect up to two wireless mics
1.9 GHz wireless frequency
Anchor AIR transmitter
Built-in Class 1 Bluetooth
Built-in rechargeable Lithium Ion batteries operates 6 - 8 hours on a single charge
Nylon mic storage bag
Durable wheels for easy transport
Base has three 8" neodymium subwoofers
Lightweight array tower has eight 7" neodymium speakers
Made in the USA
Six Year Warranty
INPUTS:
3.5 mm AUX line input 
XLR wired microphone
1/4" wired microphone
1/4" line input 
OUTPUT:
WARRANTY INFORMATION:
Six Year Warranty on the sound system electronics
Four Year Warranty on built-in Lithium Ion battery
Two Year Warranty on microphones and accessories
Optional Extended Battery Warranty available for purchase directly through Anchor Audio. For more information, click here.