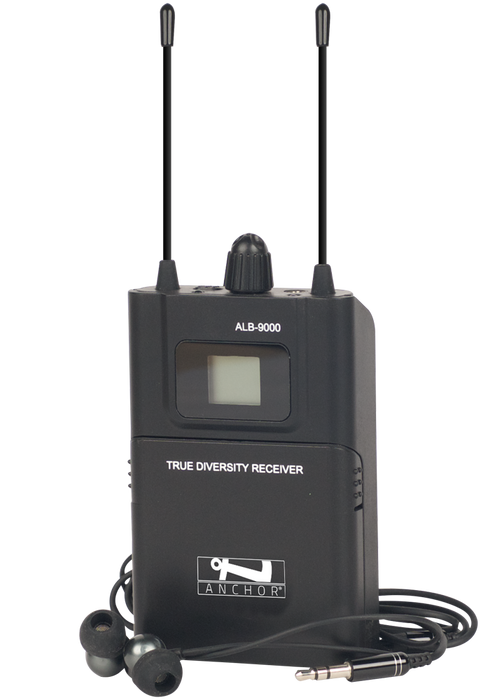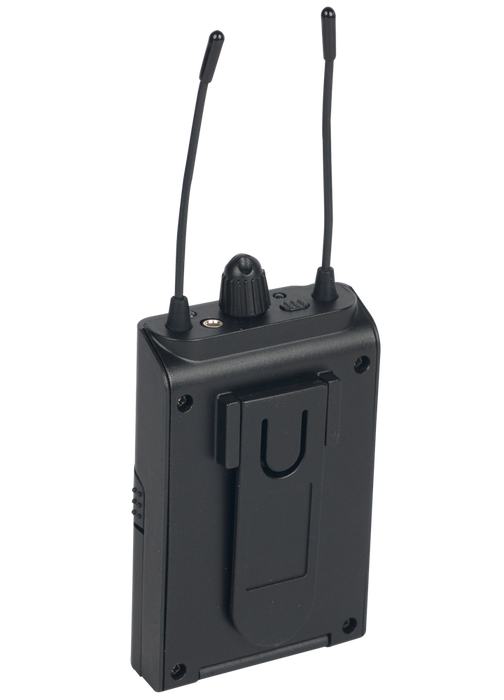 ALB-9000 | Assistive Listening Belt Pack Receiver
The ALB-9000 is a wireless belt pack receiver with a 3.5 mm (AUX) connector plug for headphones and adjustable volume control. In-ear headphones are included. With a 500' wireless range, it operates on the 902 - 928 MHz frequency range and has 100 channel UHF diversity. The ALB-9000 is powered by two AA batteries and operates approximately 6 - 8 hours with fresh batteries.

Use the ALB-9000 with the Anchor Audio Assistive Listening 9000 series.
For an instantly ADA compliant sound system set up, simply sync your ALB-9000 to any Anchor AIR transmitter (X series). Anchor AIR is available in the:
Bigfoot
Beacon
Liberty
Go Getter
MegaVox
The ALB-9000 has a two year warranty.