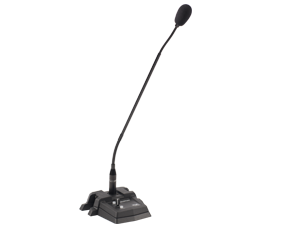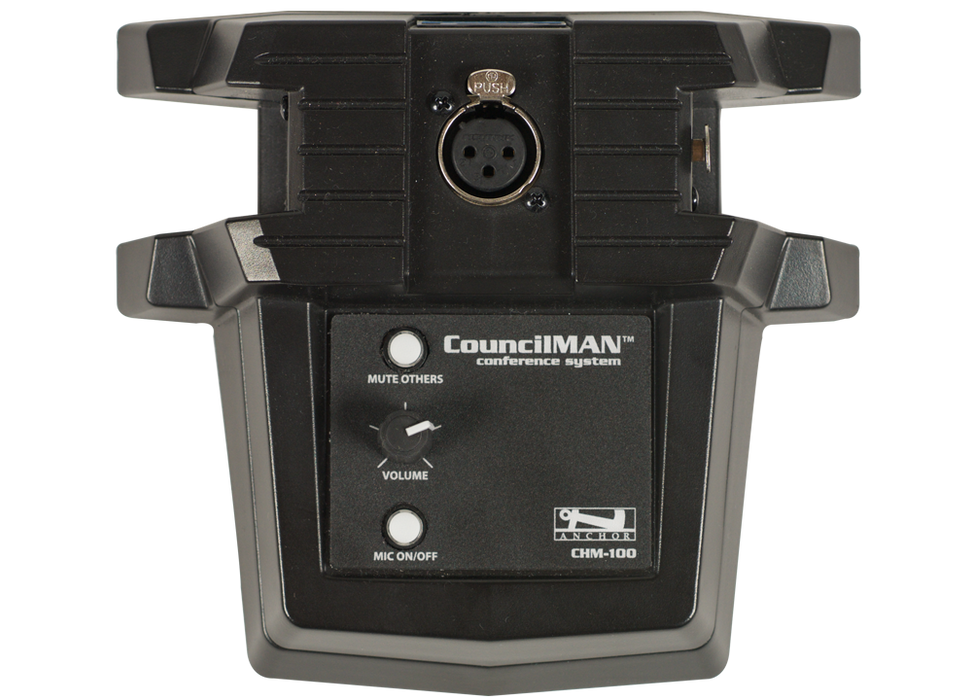 CHM-100 | Chairman base and gooseneck mic
The CHM-100 is the chairman microphone and base for the Anchor Audio CouncilMAN conference system.
Up to 11 conference microphones can be powered by the AN-100CM+ (sold separately), and the microphones are daisy chained with standard XLR cables (sold separately).
The chairmain microphone has its own adjustable volume control as well as the ability to mute all delegate microphones. It includes a 18" gooseneck microphone (GM-18) with a 3-pin XLR connector. 

Use the CHM-100 with the:
CouncilMan Conference System

The CHM-100 has a two year warranty.