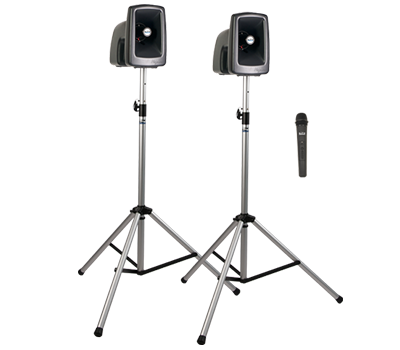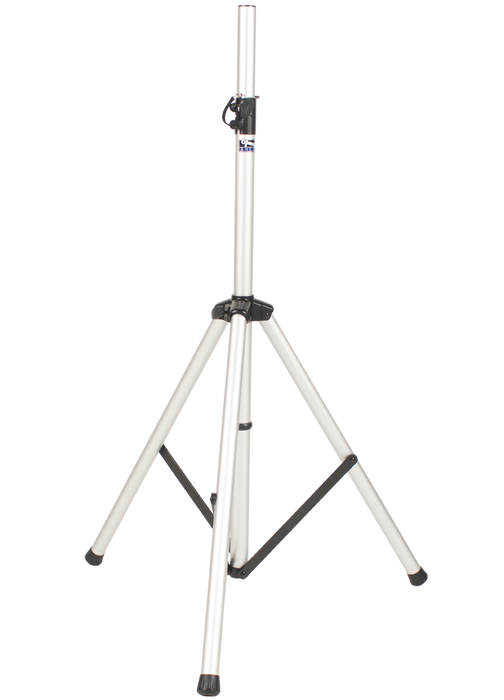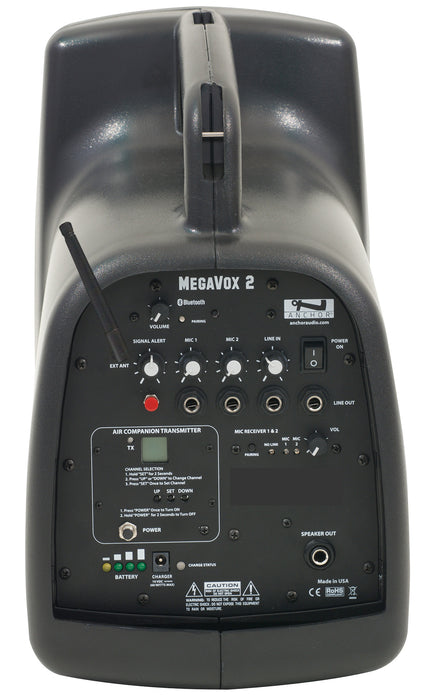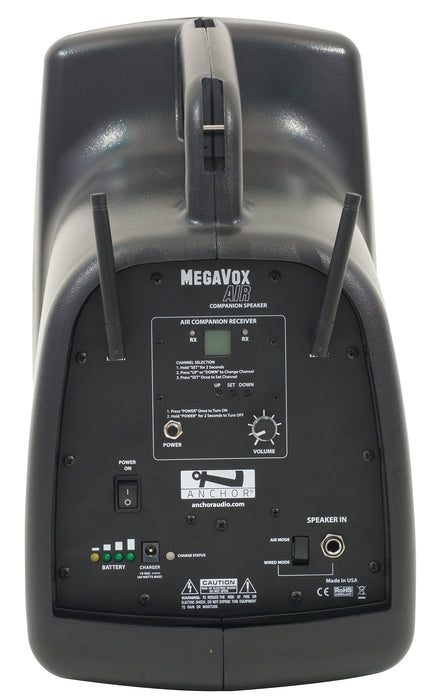 MEGAVOX AIR X1 | MEGA-DP1-AIR | MegaVox Deluxe AIR Package 1 *SAVE10 coupon eligible
The Anchor Audio MegaVox Deluxe AIR Package 1 (aka MegaVox AIR X1) includes MEGA2-XU2, MEGA2-AIR, two SS-550 speaker stands (color: BLACK), and choice of one wireless microphone. 

WIRELESS MICROPHONE OPTIONS:
Wireless Handheld Microphone (WH-LINK)
Wireless Hands-Free Belt Pack (WB-LINK) with choice of a Lapel Microphone, a Headband Microphone or a Collar Microphone
For more microphone options, contact us today.
FEATURES:
Reaches crowds up to 1,000+
119 dB of clear sound
20W AC/DC mode
Connect up to two wireless mics
1.9 GHz wireless frequency
Anchor AIR transmitter wirelessly connects to AIR receiver
Built-in Class 1 Bluetooth
Built-in rechargeable Lithium Ion batteries operates 6 - 8 hours on a single charge
High-efficiency re-entrant horn driver
Made in the USA
INPUTS:
1/4" wired microphone
1/4" line input 
OUTPUTS:
1/4" line output
1/4" companion speaker output
WARRANTY INFORMATION:
Six Year Warranty on the sound system electronics
Four Year Warranty on built-in Lithium Ion battery
Two Year Warranty on microphones and accessories
Optional Extended Battery Warranty available for purchase directly through Anchor Audio. For more information, click here.